Tactical Sailing Situations
The computer drawing kit for brilliant scenario production by Henri & Yoann Peronneau.
Description
Tactical Sailing Situations (TSS) is a PC based drawing program for illustrating and explaining rules, protests, tactics and boat movements.
A very useful tool for umpires, protest committees, coaches and sailors looking to learn more about rules and tactics.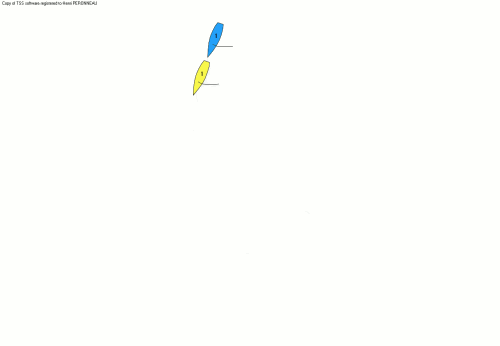 Download
TSS is distributed as shareware. You may use it for a 30-day trial period, as long as you agree to the provisions of the license agreement. If you want to continue using TSS beyond the 30-day trial period, you have to register it.
TSS version 2.5 and newer can be used for free by Users previously registered from me. If you have registered from somebody else, you can use TSS until version 2.4 without registering from this site.